LOC PROTECTION
A risk management program applied to C&D tier loans to grow auto loans/finance income and improve yield/revenue. The program significantly reduces charge offs on defaulted loans by purchasing repossessed vehicles at higher values than auctions. To further reduce deficiency balances, LOC also provides a principal balance reduction payment.
SUPER NON-LEASE
A lease look-alike program that enables lenders to compete with dealers' leases. The program provides borrowers with low monthly payments based on LOC's residual values for vehicles. At the termination of the loan, borrowers have the option to pay off the loan, refinance the loan, or turn-in the vehicle for purchase by LOC.
LEARN MORE ABOUT OUR WEBINAR
Let's explore LOC's auto loan programs to grow lending and increase yield and revenue.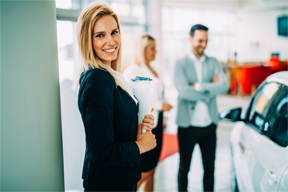 Approve high-performance loans.

Lender makes all loan approval and loan policy decisions.

Cost-effective - recover 90% of LOC's fee by increasing the interest rate 1.5%.
APPLICATIONS OF LOC PROTECTION:
C&D tier loans.

refinanced loans offering a lower interest rate/extended loan term.

workout loans.

first time borrowers or "thin files".

titled vehicles in which the vehicle is used as collateral for cash out/consolidation/signature loans.
CONTACT US
Please fill out the form below.